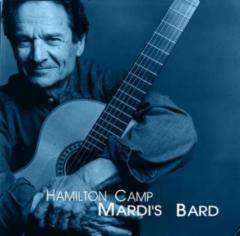 From the liner notes:
This album is dedicated to my long time friend and sister Mardi Arquette (1939-1997), a brilliant poet and student of mythology and human psychology. She fought cancer bravely and tenaciously and finally succumbed in 1997. During her confinement I was honored to be asked to come, sit by her bed and sing for her. At the time I had lost the desire to make music, feeling that I had nothing more to offer. As the days passed I seemed to regain the old spirit and with it my dedication to the Song.
Her poem, "Flowers In the Dark", which I set to music, is one of my particular favorites on the CD. One day as, I walked into her room, she looked up, smiled and said, "My bard." I felt as if I had been crowned. She was the inspiration for this CD. I hope those who listen to it find something in it that touches them.